Fun Through the Seasons
Recipes, Crafts and Fun Facts for Kids
Janet F. Smart
Buy my book online at
Amazon,
Barnes & Nobel
or get it from me! Just email me and for $10 plus 2.50 for p/h, I'll autograph a copy and send it out to you.
It is over 150 pages of my Fun Facts for Kids column in Two-Lane Livin' Magazine. I've divided the book up into months of the year, added a few extra poems, recipes and stories and voila - a book your child will love and learn many fun facts along the way. I've put in challenges for the kids, including: making a genealogy family tree and time capsule, keeping a diary of a tree's life, writing a silly rhyming poem in honor of Dr. Seuss, writing a tongue twister, feeding the birds, studying snowflakes, and developing a hobby or collection. They will also learn how to make 'whop donuts!' There's something in the book for all ages of kids - even their parents. Little ones will enjoy having stories read to them and helping their parents with the recipes.
A great gift for a child who loves to read, learn and have fun while doing it.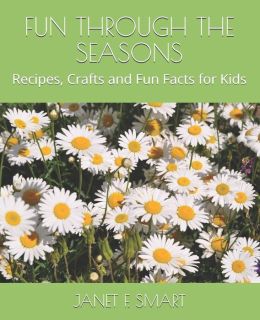 I have a story titled,
The Old Santa Hat
, in the following anthology.
It was published in the fall of 2009.
It can be purchased at Amazon.com

For a free PDF copy of the booklet below - email me and I will send one to you.

Sections include: A B Cs of Writing, Specific Words, Find Button, Tips on Writing ABC Books, Tips on Writing Articles, Prompts, What If's, Sites for Writers, Last, but not least - Helpful Tidbits